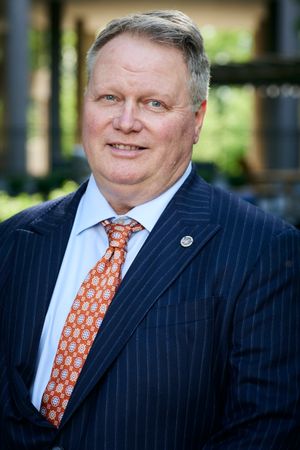 Alex Heidt
Of Counsel
Alex Heidt has spent over 25 years in the federal government and commercial contracting business market. Prior to establishing The Heidt Law Firm, PLLC, Alex Heidt worked for several of the country's largest defense contractors such as Orbital Sciences Corporation, Lockheed Martin Corporation, Harris Corporation, and Alion Science and Technology Corporation. Alex joined TATE BYWATER as Of Counsel in April 2023. Alex has a broad and diverse background in law, finance, business development and P&L management. He has an extensive contract drafting and negotiation background, and has held major negotiations both nationally and internationally. Alex Heidt played a significant role in the valuation, due diligence, and negotiation of several of Lockheed Martin's and Harris's acquisitions.
While the Director of Contracts and Business Strategy for Lockheed Martin, Alex Heidt negotiated some of the largest and most complex negotiations with the US federal government, United Nations, and foreign nations. He was a key member of the M&A team to conduct over $12B+ in due diligence and subsequent acquisitions.
Earning his MA in Finance and his Juris Doctorate, as well as pursuing and winning multi-billion dollars worth of contracts in his tenure, has given Alex Heidt a unique insight into creating comprehensive business and estate planning solutions. Alex Heidt is active in the community and has participated in important social causes with important groups such as the Board of Directors for the American Heart Association and Fairfax Law Foundation.
Areas of Practice
Business Law
Corporate Law
Contract Law
Government Law
Professional Associations
CEO at Burdeshaw Associates
Executive Board Member, American Heart Walk
Education
Catholic University
Juris Doctor
MA in Finance
Strayer University
Bachelor's Degree, Business
Past Employment Positions
Senior Vice President, Alion Science and Technology
Senior Vice President, Harris Corporation
Vice President, Lockheed Martin
5 Stars from me!
"Alex was a great help to me in my situation and is not afraid to speak up for your rights while being professional about it. I would highly recommend him for someone who will defend and speak up for your rights while maintaining a professional demeanor to all parties. This kind of candor with reserve to be professional the whole time to all parties is a honest, rare quality I look for. So for that he gets 5 stars from me and my highest recommendation of being a great attorney. So if you should have the need arise and need someone to fight for your rights in a professional manner then this is the person/lawyer for you."
-Stephanie
Hard worker and extremely diligent
"Alex is a smart, dynamic and results oriented business executive that I enjoyed working with in the past and hope to have the opportunity to do so in the future. He has very strong interpersonal skills and is a very hard worker and extremely diligent, which is displayed through his business acumen. His professionalism and integrity are without question. He has the unique talent to take a new or under-performing organization and build it into a world-class operation. Alex is a very detailed and highly organized individual and understands all aspects of the government contracting industry including operations, contracts, finance, and compliance."
-Krystal
Gives the best legal advise
"Mr. Heidt has been an incredible asset to me as a small business owner. He has provided a variety of services to my organization from forming contracts to establishing employment and/or consultation agreements. Mr. Heidt is approachable, honest and gives the best legal advise. I don't know what I would do without having Mr. Heidt as my attorney! If you're looking for exceptional legal representation, I highly recommend Mr. Alex Heidt."
-Margaret
Very effective negotiator
"Alex Heidt is an outstanding executive with experience in complex domestic and international operations, contracts, and business operations. He has succeeded in profitably growing a business area with divers US government and international customers. he is a very effective negotiator. Alex pays close attention to and manages important details, but never loses sight of the big picture and strategic opportunities."
-Tom