Douglas Bywater | Founding Partner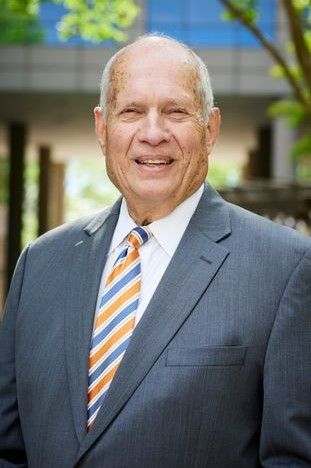 Douglas Bywater
Founding Partner
Having more than 40 years of experience practicing law, Doug is a highly-respected attorney within the Northern Virginia legal community. He has focused his practice on civil litigation including personal injury, medical and legal malpractice, business litigation and domestic relations. He is also a successful appellate attorney, having received favorable opinions in both federal and state courts of appeals. He has a peer review rating of "AV" from Martindale-Hubbell, the highest peer rating an attorney can obtain.
Beyond the law, Doug is active member of The Church of Jesus Christ of Latter-day Saints. He has served a two-year mission for his church, in addition to being active with youth groups and coaching baseball and basketball. Doug has also devoted his time to instructing young men in the Boy Scout program. He married Virginia Lundgren in 1967 with whom he has four children and fourteen grandchildren.
Areas of Practice
Civil Litigation
Personal Injury
Domestic Relations

Admissions
Virginia
District of Columbia
United States District Court for the Eastern District of Virginia
United States Fourth Circuit Court of Appeals
United States Supreme Court
Notable Cases
United States v Lansdown, a decision allowing interlocutory appeals in federal criminal cases and a finding of no manifest necessity to discharge a jury.
McCargo v Hedrick, invalidated the pretrial proceedings of the Federal District Court for the Northern District of West Virginia as being inconsistent with the Federal Rules of Civil Procedure.
Winn v Aleda Construction Co., Inc., in which the court declared that a contract between the parties is the law of the case unless it is repugnant to some rule of law or public policy.
Education
George Washington University
University of Utah
Bachelor of Science (Economics)
Clear, Concise, Honest, and Stabilizing Council
Dear Mr. Bywater,
I am writing to recommend your law firm to anyone in need of legal advice or counsel. When we found ourselves in turmoil with no answers to our challenges, you provided clear, concise, honest and stabilizing council. I was very impressed with the reputation of integrity that follows you and your firm from courthouse to courthouse and law firm to law firm. I was also impressed with the ease in which I was able to get in touch with you and the professionalism of all your attorneys and people that work with you. Since our first case with you, I have sent you many referrals for various matters…and that really is the most telling question of all, "would I refer my friends and family to your law firm?", and the answer is a resounding "YES"! Thank you for all your help over the years.
Sincerely,
David H.
Falls Church, VA