Healthcare Provider
Physicians and other healthcare professionals have regularly sought out the dedicated attorneys at TATE BYWATER for assistance and representation at administrative hearings regarding issues arising out of their respective licensing boards. In addition, the firm represents healthcare professionals facing institutional peer reviews, disciplinary hearings and actions against privileges. Healthcare professionals have confidence knowing that our medical malpractice lawyers understand decisions made by these boards and review committees will directly impact their ability to practice in their chosen profession.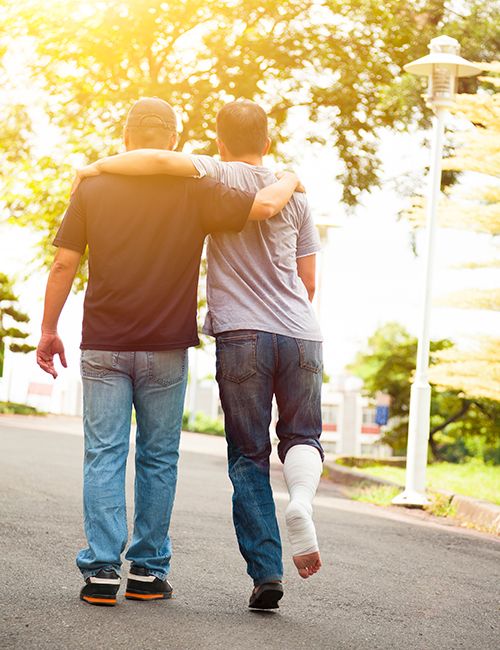 Our litigation group, which includes attorneys with clinical health care backgrounds, can defend healthcare professionals in a wide variety of medical malpractice and other healthcare-related matters. At TATE BYWATER we know that the administrative investigators, prosecutors and plaintiff's counsel in health care provider cases will use every resource at their disposal to succeed. Moreover, they will especially do so in high-profile matters and/or those involving well-known medical defendants. The medical lawyers on staff at TATE BYWATER are known for their temerity in the face of this. We will defend our clients by beginning with a prompt investigation and evaluation of the potential or actual claim. We will assist our clients through what is often a stressful process and help them determine the best way to resolve the dispute, be it through mediation or vigorous litigation.
In particular, TATE BYWATER also has a reputation for its representation of healthcare professionals in criminal prosecution cases. These cases require expertise beyond that of the average criminal defense attorney.
We have successfully handled some of the most prominent medical negligence cases against healthcare professionals over the last three decades.
Our dedicated attorneys and staff are capable of handling any case, no matter how large or complex. When our physicians and healthcare providers are in need of medical negligence lawyers, we cut no corners, providing investigative services to mitigate risk and give our clients objective counsel. Our experience, knowledge, and skill will guide you through the turbulent waters of any government investigation or prosecution.
We will work hard to protect you and your practice! Contact our medical malpractice lawyers of Vienna today.