When it comes to handling the details of a transaction involving real estate, an experienced real estate attorney is an essential resource. Bob Fredericks of TATE BYWATER has over twenty five years of experience handling all types of real estate transactions. Whether your real estate matter is complex or simple, TATE BYWATER provides quality advice and representation.
When involved in a real estate transaction, an experienced Virginia real estate attorney makes all the difference both in terms of efficiency and results.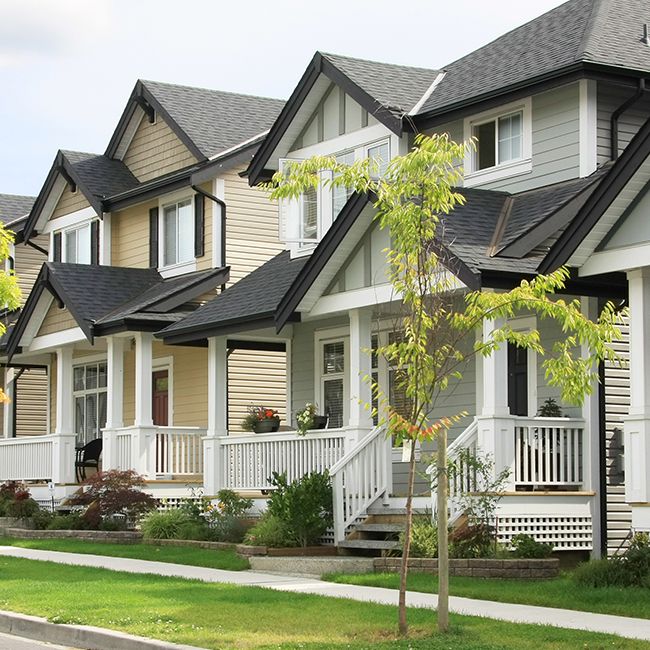 TATE BYWATER has significant experience in nearly every aspect of real estate law including:
Representing purchasers and sellers of real property
Preparing purchase and sale contracts
Representing private lenders in loan document preparation
Commercial and Residential Lease preparation and negotiation
Title disputes and partition actions
Foreclosure Defense
Trustee sales
Real estate litigation
Resolution of Title issues
Title insurance claims
Forming real estate partnerships or joint ventures
The firm has served as corporate counsel for a large regional title company. The firm has been involved in all aspects of the settlement process.

"Incredible Integrity and Professionalism: Mr. Gary Fuller has been our Family's attorney for many years; he has worked for my mother-in-law and for my wife and me. Gary has always been extremely professional and has never guaranteed any result, other than the commitment to do whatever he can to deliver a favorable one. Gary has helped us in matters of Real Estate, Bankruptcy, Property Settlement issues, Car/Auto Accident/Injury, Title, and in a Reckless Driving Charge. Gary has always represented my family and Tate, Bywater, & Fuller with exemplary Integrity, honesty and with utmost professionalism. All issues were resolved in our favor and satisfaction."
– Ed (Avvo.com)

"Best of the Best!: I have used Gary for years to do my Real Estate investing transactions and he has always been very professional and responsive. He has reviewed unusual documents for me regarding Lease Optioning, and has performed many "out of the box" duties for me while keeping everything within the framework of Virginia law. He also helped my family when an uncle got into financial difficulty and had to declare bankruptcy. I highly recommend Gary and his excellent staff!
– Stephen (Avvo.com)

"Excellent professional. Mr. Fuller is very professional and knowledgeable. He puts the best interest of the client first. I will continue to seek legal advice and counseling strictly from Mr. Fuller and his firm."
– Client (Avvo.com)

"Professional and knowledgeable Attorney: Gary fuller is a very knowledgeable attorney, I had two dealings with him and was pleased with both instances. three years ago I had a need for a power of attorney for my mothers affairs and he was helpful in explaining the ins and outs of the situation.
Last June Gary was the attorney doing the titling work for my home purchase I was pleased once again with the ease of my home purchase. Gary took the time to go over everything top to bottom making sure we fully understood everything correctly before closing on our house. He helped make my first home purchase an excellent experience."
– Chris (Avvo.com)

"Gary Fuller – excellent in every way!!: I have already recommended Gary to an a person I met while working at the FAA (Theresa H.). She later gave me a big thanks for sending her to him. My wife and I have used Gary twice in the past 3 years. We have always had good credit scores (both of us near 800). During the housing crisis we came into unfortunate circumstances which caused us to file bankruptcy. We were so ashamed, but Gary helped us understand, that based on our past (responsible spending) that we should recognize that our situation was not all our fault and he treated with dignity and respect every step of the way! A couple of years later we hired Gary again to help us in an eviction case. We owned a rental property where the tenants were way behind on rent and would not leave, but gave every excuse in the world. We ended up going to court and Gary did everything for us. The tenants told a real fictional story to the judge and if Gary wouldn't have been in court with us, I think those tenants might still be there. Thanks Gary!!!"
– Rocky (Avvo.com)

"Interested, reliable, knows his trade, excellent value – outstanding lawyer!!: Attorney Fuller assisted me in two real estate matters.
When I went to purchase my property in Vienna, I was considering buying a house that had been bank owned for several years and had potential title issues. In advance of deciding on the purchase, I retained Mr Fuller to review the documents, contracts and the overall situation and received advice on the transaction on several levels.
He cut through the legal uncertainties and showed me the risks, and the opportunities. He offered direct, understandable advice on how I might best proceed to mitigate the risks. Armed with that advice, I was able to make my own decisions with greater comfort.
It turned out very well for me, and it was a tremendous help to have a lawyer who showed both his deep knowledge and his interest in helping me make the right choices.
Thereafter, I needed to re-finance the loan on the property. When faced with a multitude of choices and some related issues, I again found myself in a situation that involved issue and matters to consider on different levels. Before deciding how to proceed I sought advice from Mr Fuller on the options and things to consider. Again, I was greatly assisted by getting his perspective along side the advice from a broker/lender.
Often, when working with lawyers, one feels like the focus is on the ticiking clock, not on the client's best interest. I never got that feeling while working with Mr Fuller; he is the type of lawyer that gives attorneys a good name.
Whatever my legal needs might be in Northern Virginia in the future, I will start with Mr Fuller and go from there."
– Mark (Avvo.com)

"We came to Mister Fuller with a complex problem created by a developer that put our property in jeopardy by pledging it to secure a loan for projects which included our property. Mister Fuller shepherded our group into possessing the property, establishing a legal identity, LLC, to manage the property in the future. He remains our Registered agent in Virginia. I have and will continue to recommend him as an attorney."
– Harold L. Jewel, president Marshall Land Investors (Avvo.com)