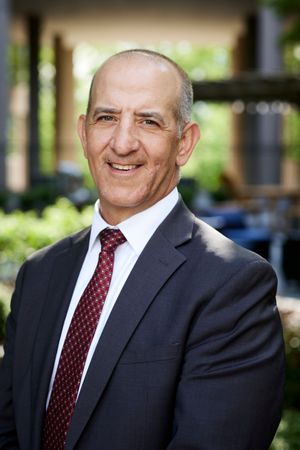 Nader Hasan
Partner
Nader has been practicing law for over 20 years. He is an experienced trial attorney representing individuals and businesses for a variety of legal matters. He has a reputation as a relentless advocate for his clients. Within his third year of practice, he earned the Judge's Trial Advocacy Award in the Arlington County Juvenile & Domestic Relations Court (2003). While primarily working as a trial attorney in child custody and criminal matters, Nader also served as a certified Guardian ad Litem for over 10 years, in both Arlington and Fairfax counties, representing children that were the subjects of child abuse and/or neglect cases, custody disputes, and delinquency/truancy issues. Nader also has experience representing juveniles in public school disciplinary and expulsion hearings.
Nader also has extensive experience in business development and management. He owned and managed a successful law practice with multiple locations and associate attorneys for 19 years, and he currently owns a restaurant in Fauquier County. He previously owned a restaurant in Washington, D.C., and has taught Hospitality Law & Management at the Northern Virginia Community College since 2004-2005 school year. Nader easily gains the trust of his clients with his keen understanding of business, his ability to quickly identify the problem and provide practical and efficient solutions.
Along with teaching, Nader enjoys serving as an assistant coach for Fairfax High School sports teams. He currently serves as an assistant coach for their golf team (2014-present) and previously served as an assistant coach of the wrestling team (2001-2008). Nader has also volunteered his time helping students from local high schools interested in entrepreneurship, he previously volunteered in the Arlington Youth Leadership Program for many years, and he also volunteered for high school senior mentoring programs.
Areas of Practice
Domestic Relations
Civil Litigation
Criminal Defense
Hospitality Law
Admissions
Virginia
United States District Court for the Eastern and Western District of Virginia
Professional Association / Recognition
Fairfax County Bar Association
Leadership Arlington – 2008
Virginia State Bar Fee Dispute Resolution Committee, 17th Circuit Chair, 2008-2011
Arlington County Judges Trial Advocacy Award, 2003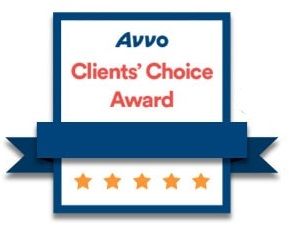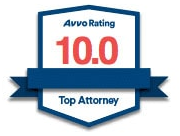 Education
University of Illinois
Juris Doctor, 1999; Graduate Teaching Certification
Oxford University, St. Peter's College
International Business Study Abroad Program
George Mason University
Master of Arts, International Business Transactions, 1995
James Madison University
Bachelor of Arts (Business Administration), 1991
Languages
Spanish (fluent)
Arabic (conversational)
Past Employment Positions
Law Offices of Nader Hasan, PC
Treats his clients like family
"A lawyer who treats his clients like own family member. Mr. Hasan will leave no stone unturned in defending your cause. He is an honest, empathetic and efficient professional. He has superior knowledge of his trade."
– M. H.
He is THE BEST
"As someone who has hired Nader Hasan in the past (multiple times), I can tell you from personal experiences that he is THE BEST. You won't find a lawyer who is so cool, calm and collected and who knows how to handle a tough case and control the court room. Personally, I was facing a tough DWI case with overwhelming evidence stacked against me. What could have been minimum of 5 days in Jail, Nader negotiated a deal for no Jail time! Dodged a MASSIVE bullet, especially as a business owner. All in all, 5 STAR Attorney who is fair, trustworthy and has tremendous integrity and always the best intentions."
– John-Luke Braun
Approachable, fair, and honest
"Nader Hasan assisted me with a Traffic Summons. He was extremely approachable, fair and honest about the potential outcome. He and his office assisted me to collect the relevant case information and kept me informed with great communication. The result very favorable. I am very glad to have an Attorney with such poise and integrity at my side and expect that we will begin to rely on his credentials and network of Attorneys for more legal assistance in the future."
– Glenn
Helpful for our situation and our lives
"Our family found Mr. Hasan to be approachable, knowledgeable, down to earth, compassionate and willing to offer advice that was not only helpful for our situation but for our lives. His consultation and subsequent representation led to positive resolution. Although this result was not guaranteed we felt confident that his help would lead us in this direction. Mr, Hasan provided an invaluable service, and we are indebted to him."
– Client